Acoustic Guitars Melbourne
Need A New Guitar? Don't Fret. Pony Music Is Here To Help
If you're after acoustic guitars in Melbourne, boy, have you come to the right place! Not only do we sell acoustic guitars, but we have bass, electric and guitar accessories up the wazoo. Before we get into our extensive range, though, let's jump into some guitar facts guaranteed to blow your mind.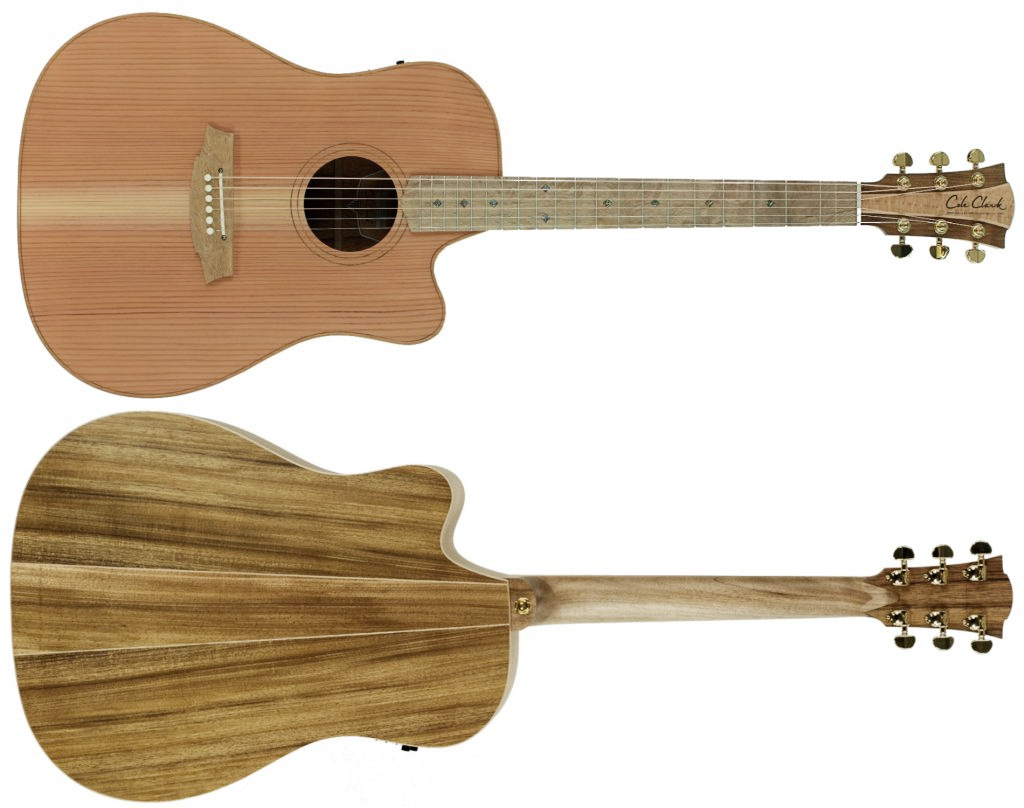 Did You Know? Fast Facts About The Guitar
Alright, so maybe they won't literally blow your mind. But below are some mega interesting facts that will help you fall even more in love with the guitar.
FACT: The guitar has a rich history and is said to date back to Ancient Egypt. Not too unlike the guitar we know and love today, the tanbur (developed in Iran) is said to be the world's first stringed instrument. The modern-day guitar, though, gets its look from 16th century Spain. The Guitarra Latina had four strings (like your average bass guitar) and was dreadnought in shape. So, where did the six strings come from? The first six-stringed guitars are said to date back to 1700 Italy, but it wasn't until 1796 that Christian Frederick Martin developed guitars with the steel strings musicians use today.
FACT: The guitar is one of few instruments that cater to the left-handed. Before their increasing popularity, however, left-handed musicians had to adapt, like Jimi Hendrix, who famously restrung his Fender Stratocaster backwards to create his unrecognisable sound.
FACT: Did you know that during the Covid-19 pandemic, the guitar saw an increase of at least 16 million players? A study by Fender and YouGov in the US revealed that lockdowns were the reason for the surge in popularity. Currently, there are more than 72 million guitar players worldwide.
FACT: An Australian guitarist named Scott Burford holds the world record for the longest guitar playing session. Jamming on only a few hours sleep over a five day period, Scott played more than 1,300 songs, equating to 125 hours of play.
FACT: The wood in which your guitar is made affects how it sounds! Commonly, guitars are made using mahogany, ash, maple, walnut, basswood, and a few others. Some of these woods are more dense than others and can, therefore, affect your guitar's tone.

10 Aussie Guitarists Who Defined The Australian Sound
Ian Moss. You might know Ian Moss from a little band called Cold Chisel, but Mossy is an established solo artist in his own right. Growing up in Alice Springs, Ian is responsible for such hits as Bow River and Tucker's Daughter. His sound has refined over the years, but Ian's undeniable talent and blues influence make him one of Australia's most renowned guitarists.

Tommy Emmanuel. Tommy is undoubtedly one of Australia's most iconic acoustic guitarists, and playing since he was only four years old, there's really no wonder why. Tommy is recognisable worldwide for his unique sound and use of complex fingerstyle techniques few others can do so well. Tommy has played alongside many musicians, including John Farnham, Dragon, and Chet Atkins to name a few. Winning several accolades for his artistry, Tommy remains one of Australia's most successful guitarists.

Angus Young. THUNDER! Did you know Angus Young was only 18 years old when he and his brother, Malcolm, formed AC/DC? Bon Scott and Brian Johnson would come later, but the iconic AC/DC sound you know and love has been there since the beginning. Known for his schoolboy attire, Angus is responsible for some of Australia's most notable guitar riffs. You know, T.N.T., Dirty Deeds Done Dirt Cheap, Thunderstruck, and Highway To Hell. Still performing more than 40 years after the height of the band's success, Angus Young remains an iconic Australian guitarist who helped refine the country's sound.

Mark Seymour. Encouraged by his mother to play a musical instrument as a child, Mark Seymour is the sound behind some of Australia's most iconic tracks. The Hunters & Collectors frontman has been making waves in the music industry since the early 80s both for his songwriting and his impeccable guitar playing. Most notably, Mark is responsible for the guitar riffs heard on songs like Holy Grail and Throw Your Arms Around Me. Mark has won several awards for his artistry, including an ARIA for his solo work One Eyed Man.

Paul Kelly. The Aussie man of folk himself, Mr Paul Kelly, remains a classic Australian icon. Known for tracks such as How To Make Gravy and Dumb Things, the To Her Door singer, songwriter, and guitarist has been refining the Australian sound for decades. A mix of country, blues, bluegrass, folk, and soul, Paul Kelly has made leaps and bounds in the Australian music industry.

Troy Cassar-Daley. An Australian country music icon, Troy Cassar-Daley, is a self-taught guitarist, but don't let that fool you. Troy's dedication to his craft and passion for music have made him one of Australia's most influential country musicians. Playing alongside other successful musos, Troy has worked with Cold Chisel, Paul Kelly, Briggs, and even The Wiggles.

Tash Sultana. A more modern guitarist, Tash Sultana, is revolutionising the Aussie sound. Using other instruments to complement their guitar playing, Tash is self-taught, playing multiple electric guitars in Melbourne before making it big. Their genre remains one of its own, a mix of psychedelic rock, reggae, roots, and soul, which is easily identifiable as the Melbourne musician's sound. Tash's art speaks for itself, with the talented musician selling half a million tickets worldwide.

Slim Dusty. Arguably Australia's most influential country artist, Slim Dusty has a sound unlike any other. Releasing more than 100 albums in his lifetime, Slim Dusty remains a beloved Australian icon, capturing the Australian culture in ways very few can emulate.

Murray Cook. Better known as the original Red Wiggle, Murray Cook is one of Australia's most recognisable guitarists. But don't let the red skivvy fool you. Murray is an extremely talented musician, performing in three bands before forming The Wiggles with Anthony Field and Greg Page. Today, he continues to hone his craft, even appearing on stage with DZ Deathrays and slipping back into his red skivvy to produce covers of some of Australia's favourite tracks.

Slava Grigoryan. One for our classical lovers, Slava has undeniably changed the Australian classical sound. Slava, who often performs with his brother, is renowned for crossing boundaries, producing music with outstanding originality and unconventional authority.
About Our Guitars
What's that, you're looking for Martin guitars for sale? Well, you're in luck because here at Pony Music, we have guitars and accessories aplenty. We're proud to offer our customers quality acoustic guitar brands (Martin included). Some other brands we stock are:
On top of our acoustic, electric, and bass guitars, we're also proud to stock various accessories you might need to refine your sound. Whether that be straps, stands, a footswitch or you want to try out a new capo, Pony Music caters to you. So if you're after bass guitars in Melbourne, guitar pickups in Melbourne, or just want to drop in to browse our guitar cases in Melbourne, you can rest assured that at Pony Music, we have everything you need. And if Melbourne is out of reach, don't even stress about it because you can purchase our products online and have them shipped to you anywhere in Australia. It's just that easy!

If You're A Creative Looking Guitars And Guitar Accessories In Melbourne, Look No Further Than Pony Music
Pony Music has been operating in Melbourne for over two decades. Founded in 1997, Pony Music isn't your typical music store. We are your one-stop-shop for all your music and instrument needs. Offering everything from a recording studio, rehearsal rooms, music lessons and even PA and production hire, we're proud to provide you with premium products and services at competitive prices. But more than our goods and services, we're experienced music buffs who love what we do. So whether you're after guitar bags in Melbourne, a new or used instrument, repairs, or just want to chat with a like-minded individual who shares your passion for music, you can count on the knowledgeable team at Pony Music to provide you with all your musical needs. Contact our team today!